Legends Atlanta Showcase (2019) Lacrosse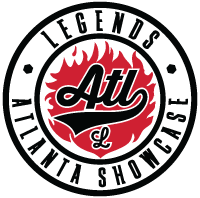 The Legends Atlanta Showcase will be an excellent opportunity for student athletes in the Southeast to put their skills on display in front of over 40 NCAA coaches. Participating in the Legends Atlanta Showcase will not only place you in front of college coaches but also allow you to learn from them through a series of positional and team clinics on the field and seminars on recruitment strategy and goal setting off the field. All players will receive a custom gear pack, at least 2-3 games, individual instruction from college coaches, team instruction from college coaches, recruiting seminar and Q n A session. Franklin Gateway Sports Complex will provide for an excellent venue will all necessary accommodations nearby.
DATES: June 3rd & 4th, 2019 (Monday & Tuesday) **Legends Atlanta Clinic will be taking place on Sunday, June 2nd. Click HERE to register for the training portion**
LOCATION: Franklin Gateway Sports Complex (1034 Franklin Gateway SE, Marietta, GA 30067)
TRAVEL INFO: For travel purposes, the showcase will begin by 8am on June 3rd and end by 5pm on the 3rd. The showcase will resume on June 4th at 8 am and end by 4pm.
HOTELS: If you are staying in a hotel for this event, you MUST stay in an approved hotel. Hotel booking link coming soon!
**Players are placed on teams based off of how they register. Please make sure to register for the correct graduation year and position to ensure you are placed in the correct spot**
Questions? Please contact events@legendslax.com
---
PLAYER Fees

Regular

345.0

Payment Plans Available

PLAYER Fees

Regular

345.0

Payment Plans Available

PLAYER Fees

Regular

345.0

Payment Plans Available

PLAYER Fees

Regular

345.0

Payment Plans Available

PLAYER Fees

Regular

345.0

Payment Plans Available

PLAYER Fees

Regular

345.0

Payment Plans Available

PLAYER Fees

Regular

345.0

Payment Plans Available

PLAYER Fees

Regular

345.0

Payment Plans Available

PLAYER Fees

Regular

345.0

Payment Plans Available

PLAYER Fees

Regular

345.0

Payment Plans Available