Legends Meltdown (2022) Lacrosse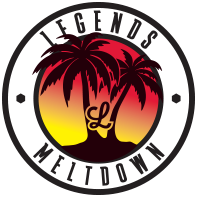 LEGENDS MELTDOWN
July 9th & 10th, 2022
The Legends Meltdown is designed to be a fun filled experience on and off the field in one of the most premier areas on all of the US and will serve as a great way to enhance your players summer season. Strategic scheduling and partnerships with local Visitors Bureau's will allow Legends to deliver on a family focused event in a vacation destination. The Legends Meltdown is a co-ed event looking to service local and regional level teams ages 12U-Elite for boys and girls. Teams are guaranteed 5 games throughout the weekend. NFHS Rules.
This venue provides for a short trip to entertainment and activities no matter what your liking is. Journey down to the sand and dip your toes into the pacific ocean at some of the top rated beaches in the world or head towards the mountains of Los Angeles and enjoy time in nature hiking and taking in some iconic views. Add in plenty of local eating and drinking options and 4 airports in the area and it all comes together to make the Legends Meltdown a tournament you don't want to miss.
Event Format & Features
5 game guaranteed (3 pool play games on Saturday, 2 game guarantee on Sunday) with potential for more via Sunday playoffs!
Champion is crowned per division
Compete against clubs around the country
Dates: July 9th & 10th, 2022 (saturday & sunday)
Location: Silverlakes Equestrian and Sports Park | 5555 Hamner Ave, Corona, CA 92880
Eligibility:
2023, 2024, 2025, 2026, 2027, 2028, 2029, 2030/31

Price:
Boys $1800/team
Girls $1500/team
Girls 2030/31 $1100/team (8 v 8)

*$300 deposit will save your teams spot.
PAYMENT:
$500 deposits are due by March 1st in order to secure your team spot
Final Payment is due by Friday, May 28th!
Contact:
To enter a team or for general event inquiries contact Reid Doucette Reid@LegendsLax.com (516) 474-4920
For registration questions or assistance contact: Events@LegendsLax.com
Use the form below to filter by sport, season, day(s) and/or location; or scroll to view all programs.
---
Free Agent Fees

Regular

$50.00

+ Transaction Fee

Team Fees

Regular

$1800.00 per team + Transaction Fee

Payment Plans Available

Team Fees

Regular

$1800.00 per team + Transaction Fee

Payment Plans Available

Team Fees

Regular

$1800.00 per team + Transaction Fee

Payment Plans Available

Team Fees

Regular

$1800.00 per team + Transaction Fee

Payment Plans Available

Team Fees

Regular

$1800.00 per team + Transaction Fee

Payment Plans Available

Team Fees

Regular

$1800.00 per team + Transaction Fee

Payment Plans Available

Team Fees

Regular

$1800.00 per team + Transaction Fee

Payment Plans Available

Team Fees

Regular

$1800.00 per team + Transaction Fee

Payment Plans Available

Team Fees

Regular

$1500.00 per team + Transaction Fee

Payment Plans Available

Team Fees

Regular

$1500.00 per team + Transaction Fee

Payment Plans Available

Team Fees

Regular

$1500.00 per team + Transaction Fee

Payment Plans Available

Team Fees

Regular

$1500.00 per team + Transaction Fee

Payment Plans Available

Team Fees

Regular

$1500.00 per team + Transaction Fee

Payment Plans Available

Team Fees

Regular

$1500.00 per team + Transaction Fee

Payment Plans Available

Team Fees

Regular

$1500.00 per team + Transaction Fee

Payment Plans Available

Team Fees

Regular

$1000.00 per team + Transaction Fee

Payment Plans Available