Legends Chrome Classic Lacrosse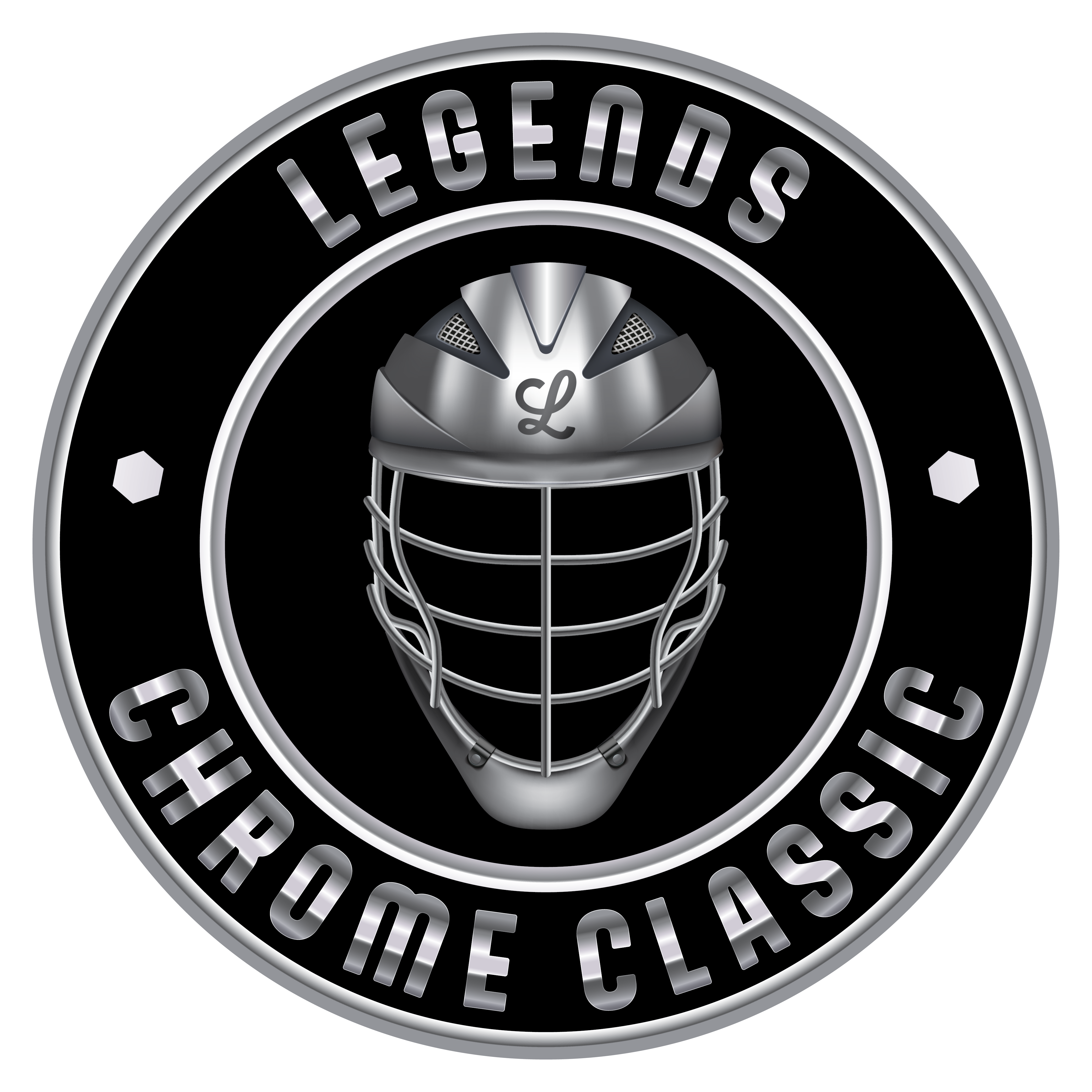 LEGENDS CHROME CLASSIC
November 13 & 14, 2021
Williamsburg, VA
The Legends Chrome Classic is a Boys High School Recruiting event for Elite Club programs. This year we have added an option for MS/Youth teams to play 3 games on Saturday and 2 games on Sunday. Teams in the High School divisions have the option to play on Saturday, November 13th and/or Sunday, November 14th at Warhill Sports Complex in Williamsburg, VA. The Chrome Classsic looks to bring together 60+ High School teams to play in a 3 or 6 game showcase style tournament in front of 50+ College Recruiters!

Event Format & Features
3 games (1 day) Set Schedule

6 games (2 days) Set Schedule

50+ NCAA Recruiters onsite

NextPro film available for purchse for all HS level games in HD


Dates: varies based on grad years (see below)
HS Recruiting Divisions

Option to play Saturday, November 13th, Sunday, November 14th or BOTH DAYS


MS/Youth Divisions

Saturday, November 13th Only!
Location: Warhill Sports Complex | 5700 Warhill Trail, Williamsburg, VA 23188
Divisions:
Boys Only!
HS Recruiting

MS/Youth

2026, 2027, 2028, 2029/30

2026 - SOLD OUT
2027 - SOLD OUT
2028 - SOLD OUT

Price:

HS Recruiting

1 Day: $1,750

2 Days: $3,000


MS/Youth

Saturday & Sunday (5 games): $2000


HOTELS: This event is Stay to Play! If your team is staying at a hotel, you must book through TEAM Solutions. Hotels can be found online HERE!
Contact:
To enter a team or for general event inquiries contact Brian Santoleri 484-318-9797
For registration questions or assistance contact: Events@LegendsLax.com
Use the form below to filter by sport, season, day(s) and/or location; or scroll to view all programs.
---
Individual Fees

Regular

$499.00

+ Transaction Fee

Team Fees

Regular

$1750.00 per team + Transaction Fee

Payment Plans Available

Team Fees

Regular

$1750.00 per team + Transaction Fee

Payment Plans Available

Team Fees

Regular

$3000.00 per team + Transaction Fee

Payment Plans Available

Team Fees

Regular

$1750.00 per team + Transaction Fee

Payment Plans Available

Team Fees

Regular

$1750.00 per team + Transaction Fee

Payment Plans Available

Team Fees

Regular

$3000.00 per team + Transaction Fee

Payment Plans Available

Team Fees

Regular

$1750.00 per team + Transaction Fee

Payment Plans Available

Team Fees

Regular

$1750.00 per team + Transaction Fee

Payment Plans Available

Team Fees

Regular

$3000.00 per team + Transaction Fee

Payment Plans Available

Team Fees

Regular

$1750.00 per team + Transaction Fee

Payment Plans Available

Team Fees

Regular

$1750.00 per team + Transaction Fee

Payment Plans Available

Team Fees

Regular

$3000.00 per team + Transaction Fee

Payment Plans Available

Team Fees

Regular

$2000.00 per team + Transaction Fee

Payment Plans Available

Team Fees

Regular

$2000.00 per team + Transaction Fee

Payment Plans Available

Team Fees

Regular

$2000.00 per team + Transaction Fee

Payment Plans Available

Team Fees

Regular

$2000.00 per team + Transaction Fee

Payment Plans Available