Legends Rivalry Weekend Lacrosse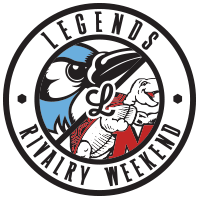 We are excited for the 2018 Legends Rivalry Weekend! Please see below for dates and details!
Dates: April 27 - 29, 2018
ELIGIBILITY: 2022 | 2023 | 2024
TENTATIVE SCHEDULE
Friday, April 27th, 2018
Players fly into BWI airport anytime during the day. Host Hotel: Towson Unversity Marriott Conference Center. Book online HERE.
Saturday, April 28th, 2018
Tour the Hopkins facilities with the Hopkins coaches.
Scrimmages throughout the day near Hopkins.
Attend the Hopkins/MD Game at Homewood field
Sunday, April 29th, 2018
Parents/Players drive to UMD in the AM
Tour the Maryland facilities with the Maryland coaches.
1 to 2 Scrimmages throughout the day at Maryland
Depart from UMD to BWI anytime AFTER 5pm
---
Individual Fees

Regular

495.0

Payment Plans Available

Individual Fees

Regular

495.0

Payment Plans Available

Individual Fees

Regular

495.0

Payment Plans Available